Now let's see a studio that has not only been around for several years, but came into being to provide content for one primary channel.
Cartoon Network Studios
Founded in 1994, the studio was a division of Hanna-Barbera cartoons (also known as the people who created the "Flinstones," "Scooby Doo" and "Tom and Jerry") as well as a subsidiary of the Turner Broadcasting System (which now owns many popular American channels, including Adult Swim and CNN).
Until 1997, the studio remained merged with Hanna-Barbera, before becoming a separate entity. The studio created such unique animations as "The Powerpuff Girls," "Dexter's Laboratory," "Cow and Chicken" and "I am Weasel."
While much of their work created under the Hanna-Barbera name can be found on Boomerang, Cartoon Network is the main home for many of the studios productions (hence the name).
Now free to create many different style of animation, breaking away from the limited animation Hanna-Barbera is known for, we were given (deep breath now, this is a long list).
"The Grim adventures of Billy and Mandy," "Evil con Carne," "Star Wars: The Clone Wars," "Fosters Home for Imaginary Friends," "Camp Lazlo," "Ben 10," "Samurai Jack," "Adventure Time," "Regular Show" and "Steven Universe." And that's not even all of them!
I need a lie down.
So as you can see, the studio has clearly earned its stripes by creating such a large amount of content. But does quantity necessarily equal quality in this case? Well…yes…I mean, it's on my list of top 5 influential companies, that…that was a silly question.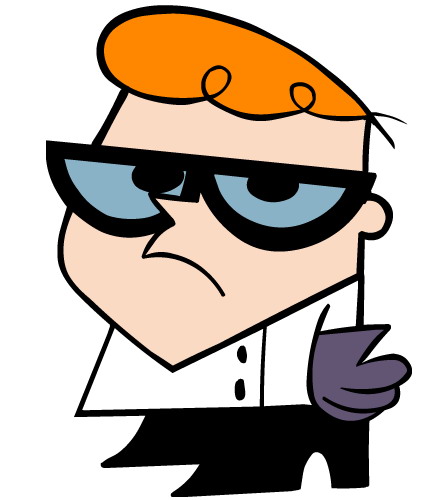 But yes, many of these shows are wonderfully done, and have a great deal of variety when it comes to story and target audience. "Ben 10" being more for the younger side, while "Regular Show" boasts a more mature feel.
Well, mature in humour and style anyway.
The animations are incredibly versatile to boot; with "Fosters" and "Samurai Jack" boasting a cut-out, hand-crafted appearance, with Jack portraying it in a darker light while Fosters is more childish and bright; while "Camp Lazlo" and "Grim adventures" are a little more polished, with bold lines and buggy-eyed characters.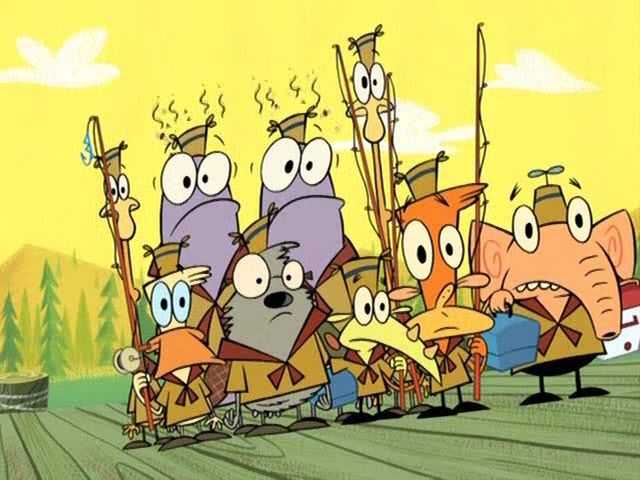 But the main thing I love about this company is its dark, twisted approach to everything it does.
The character designs are incredibly caricatured and over the top, the worlds are bizarre and the humour can be especially grim. Everything has a rather…rough appearance. There are no pretty girls or muscle men (excluding Johnny Bravo!), it's mostly children or strange creatures.
This company is the anti Cosgrove Hall to me; while the UK company gives its characters a sense of believability and realism, Cartoon Network strives to have its characters defy every law of logic they can. But of course, in order to keep us watching and to stop the characters from being random for the sake of random, they establish incredibly detailed worlds and scenarios which make them acceptable. The tone is light-hearted and fun, so the creepier moments and mature elements are a welcome surprise, whereas with Cosgrove, the tone is often darker and more sombre, so it makes sense to have the characters have a more realistic aura.
When you're in a world where you know a vampire queen and an ice king are hanging out in a house practising music, while a human boy and a shape-shifting dog are outside, it's a welcome pause from the madness to explore the more emotional side of the characters. We get a sense of how they are relatable, and that prevents them from losing the audience by being too farfetched. I believe Cartoon Network has mastered that balance.
I have to say, this company is the one which speaks to me the most regarding its style. Sticking to mostly 2D animation, which perfectly utilizes their limitless characters, and expands the possibilities of insanity they can achieve. Add frightening imagery and a crazy imagination and you have yourself one heck of a studio.
So, for the final entry, we'll be travelling somewhere new and stopping off at a studio whose name sounds…oddly familiar.